WELCOME TO UB'CAL ELECTRONIC WATER CONDITIONER
Owing to the hard work and relentless efforts of team members and backed by years of domain expertise, we, U K Systems are committed to provide high quality products and excellent customer service.

Incorporated in the year 2004, we have emerged as reputed marketing company for Electronic Water Conditioner that are capable of preventing and removing scales in domestic as well as industrial water-handling appliances and components like pipes, taps, washing machines, shower heads, geysers, solar heaters & boilers. Beneficial for hard water treatment, residential, agricultural and commercial purposes, these products are used in water industry.


read more
UB'CAL
The UB'CAL uses a series of controlled complex modulating high
read more
SUGAR CHEMICAL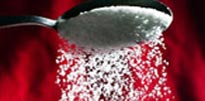 Bacterial generation in warm sugarcane juice is a natural phenomenon
read more
DEHYDRATED
U.K.Systems is one of the prominent exporters of Dehydrated Garlic
read more
Our Profile